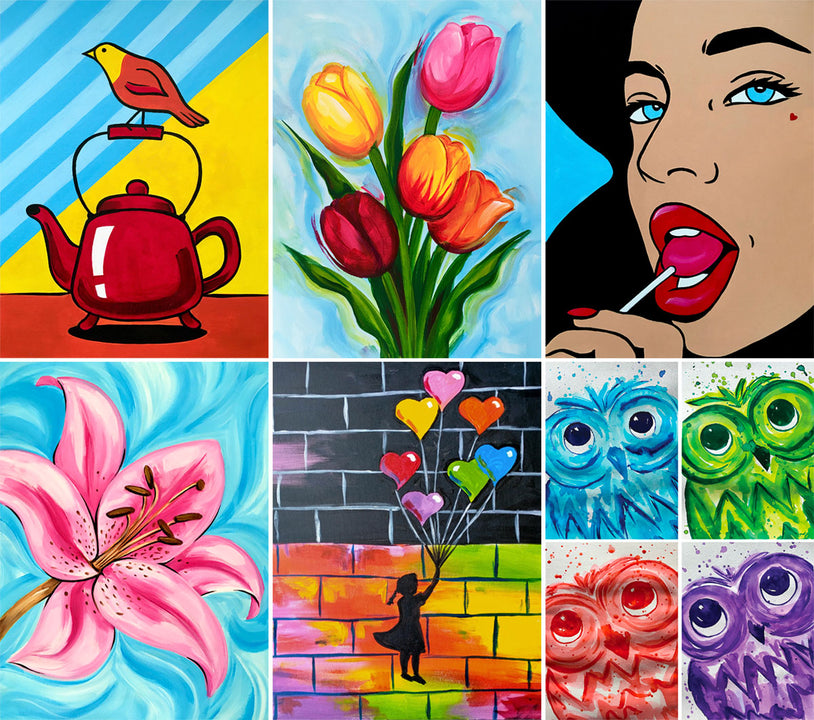 Hey there, art lovers! Get ready to warm up your creativity this May with Paintvine!
We've got six amazing new paintings that will make your artistic juices flow like crazy. And what better way to beat the cold weather than by grabbing your buddies or your bae, and heading to a cozy pub to paint up a storm?
So, gather your squad or snuggle up with your significant other, and let's heat things up with some paint, drinks, and good vibes!
What is happening this month
Get Ready For Dragvine Hamilton
Secure your spot at our exclusive Dragvine event hosted by Anita Wigl'it this June! Each ticket includes a free drink and canapés. Don't miss out on this unforgettable experience darlings!
Get Your Glow On
Our glow-in-the-dark paint party is an experience you have to see to believe. Craig Hoyle recently joined us and wrote a fantastic article about his experience.
Celebrate Mother's Day with Paintvine
This Mother's Day, we've got events lined up throughout the week – plus we have an event on the day in Wellington, and in Auckland, we're teaming up with Dr Rudi's for an extra special celebration!