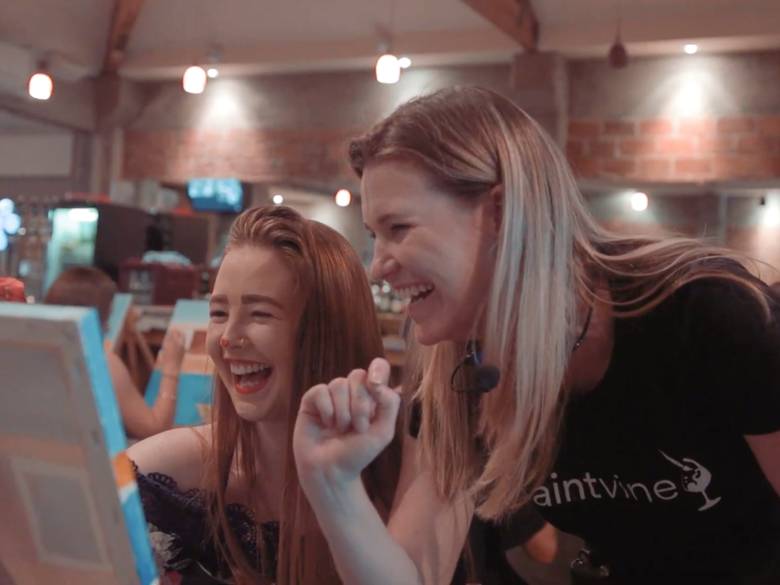 Drink. Paint. Just don't drink the paint.™
Picture this. You're sitting in a comfortable bar with a glass of Shiraz in one hand and a paintbrush in the other. With a fervent sense of excitement, you look up from the canvas that has been consuming your attention and glance around the room. People are painting, laughing and exploring a creative side that has often been dormant for many years.
As you begin to take a deep breath, the instructor approaches you "Interesting… I like your combination of greens. Try using this brush to add definition to the curves..." An hour later and your masterpiece is finished. A mixed feeling of joy and satisfaction washes over as you glance at the beautiful artwork that you have created.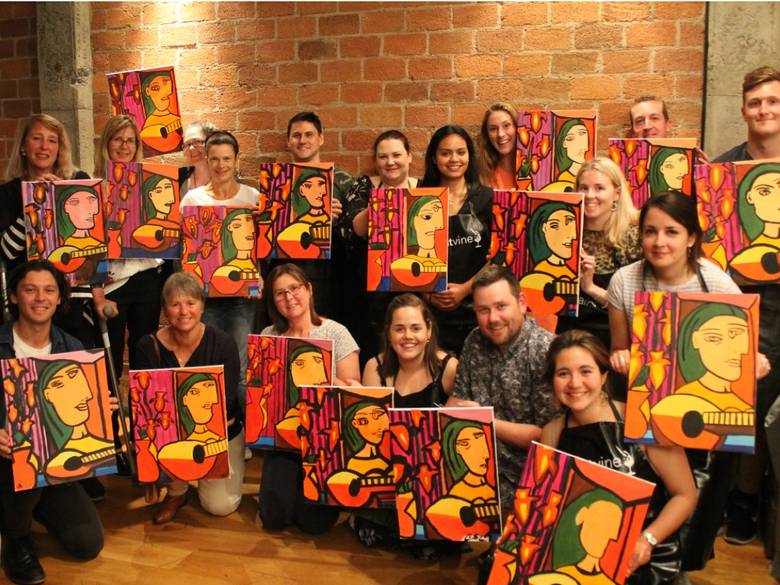 Welcome to Paintvine
Before we started hosting paint & wine classes around New Zealand, there was a lack of social, entertaining and creative midweek events that people from all backgrounds could come together and enjoy. After all, how many times can you go tenpin bowling or watch a movie before it gets dull?
"Nobody in New Zealand was doing this. When Alex and I (Denym) saw this in the United States, we could see how much joy it was bringing people and we knew that we needed to bring this to NZ in our own unique way."
Creative endeavours add so much to your personality. They help us to think beyond the immediate here and now by creating a picture of something else. However, there aren't many opportunities in today's world for people to express themselves in a friendly, safe and non-judgemental environment. So we got together, put our collective thinking caps on and decided to give it a go.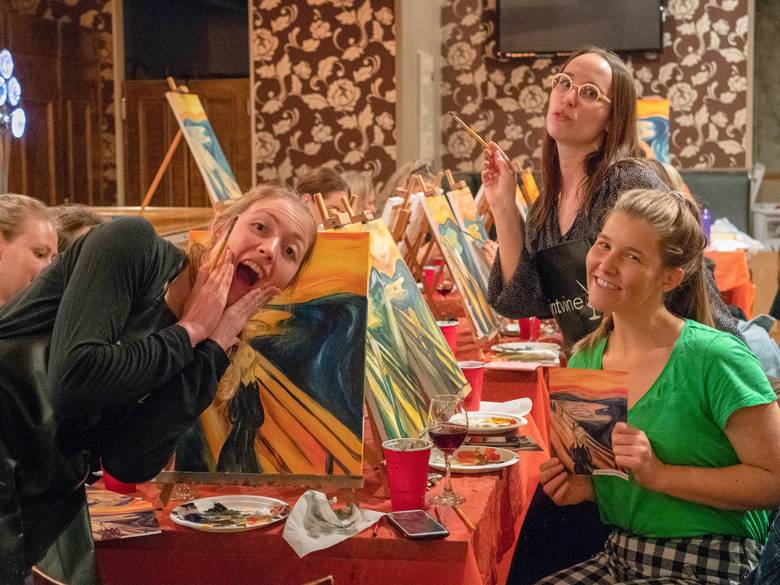 Paintvine was born.
In July 2017, Alex Hamilton and Denym Bird picked up some paints, brushes, aprons and canvases, and hosted a trial event in Britomart. It was a roaring success - tickets sold out, our guests had a great time and we thought "If people love to paint so much, why don't we offer this to partygoers all over New Zealand"
During the months that followed, we tested different ways of hosting events, and continued to refine the concept. Three months later in October 2017, we launched in Hamilton to a captive audience.
As our guests shared their paintings on social media and told friends, Paintvine naturally grew and our events started getting booked out weeks in advance.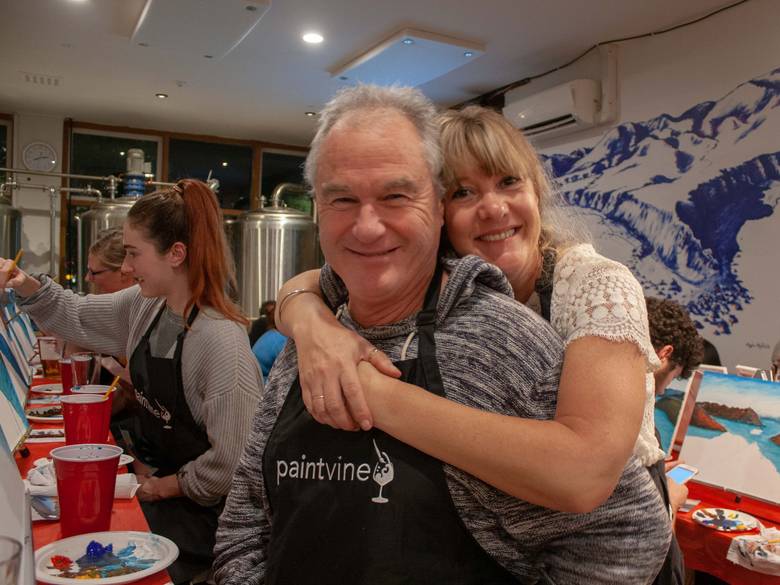 It took on a life of its own.
To keep up with the inflow of avid painters, we brought on more venues and provided more opportunities for people to get involved. In March 2018, we opened our doors in Wellington, which was followed by successful launches in other regional centres in early 2019.
Fast forward to today - we are now serving thousands of fun-loving apprentice artists every month throughout over every city in New Zealand. For companies and larger groups that want a tailored experience, we also do corporate events which can be customised to suit your requirements.