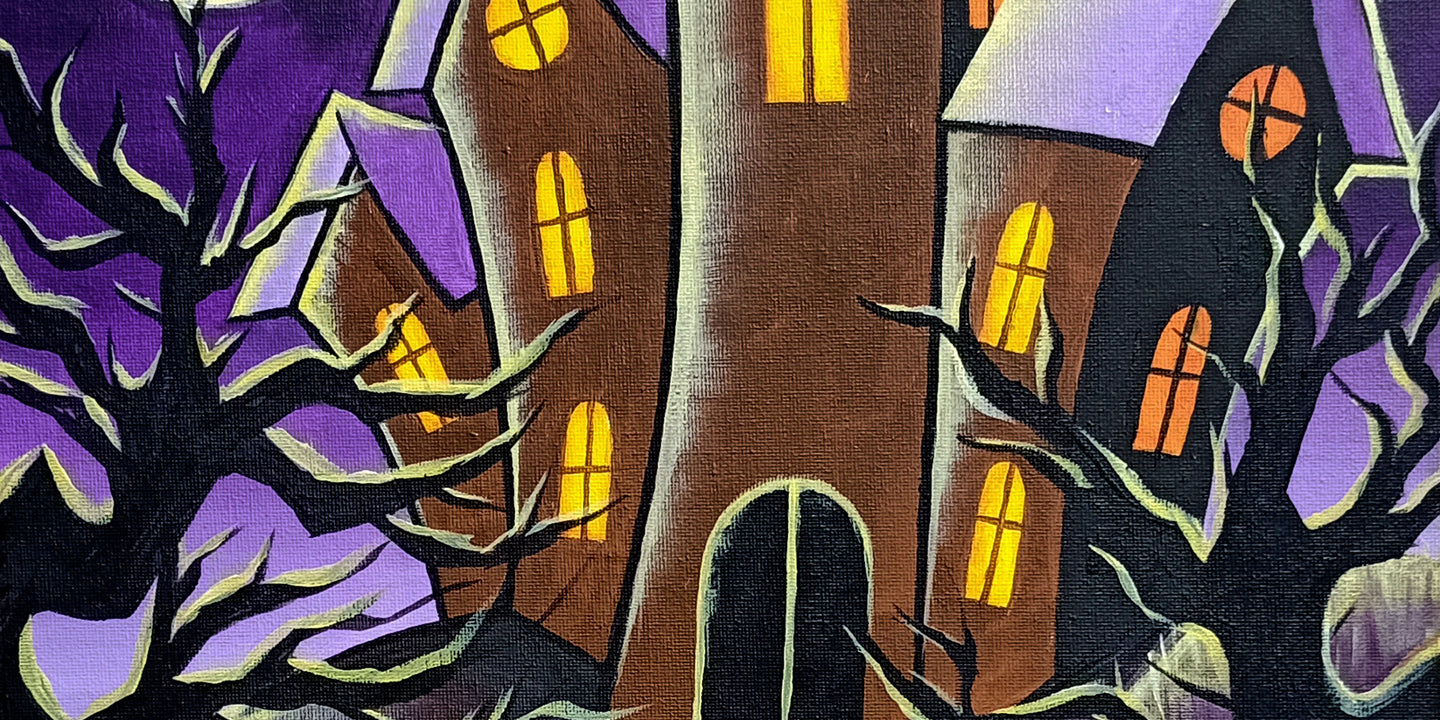 Join us this October for a spook-tacular night out, where you can create your very own BOO-tiful artwork!

Paint a haunted house, sculpt a clay Jack O Lantern, design your own Sugar Skull with glow in the dark paint or chill out and paint some watercolour pumpkins!
What's happening this Halloween
Sculpt a Jack O Lantern
Pumpkins not in season? No problem! Join us to sculpt one out of clay! No experience needed (all are welcome!) as our professional artist instructors will guide you every step of the way until you have created a clay masterpiece you will be proud of!
When the lights go out ...
Ultraviolet lights, glow in the dark paint and nothing but laughs all night long! Party in the dark while you paint your very own decorated sugar skull, based on the traditional sugar skulls created for the Day of the Dead (Dia de los Muertos) celebrations in Mexico.
Watercolour Jack O Lanterns
Join us for a beginner's watercolour painting event full of fluid colour mixing and delicate brushwork, where you'll craft your own bespoke pumpkin watercolour artwork.
Paintvine Original Nocturnal Delights!
We have a few enchanting options for our Paintvine Original events, including this cool cat pondering life under a full moon, a haunted house and a sassy spooky kitty! BOO!