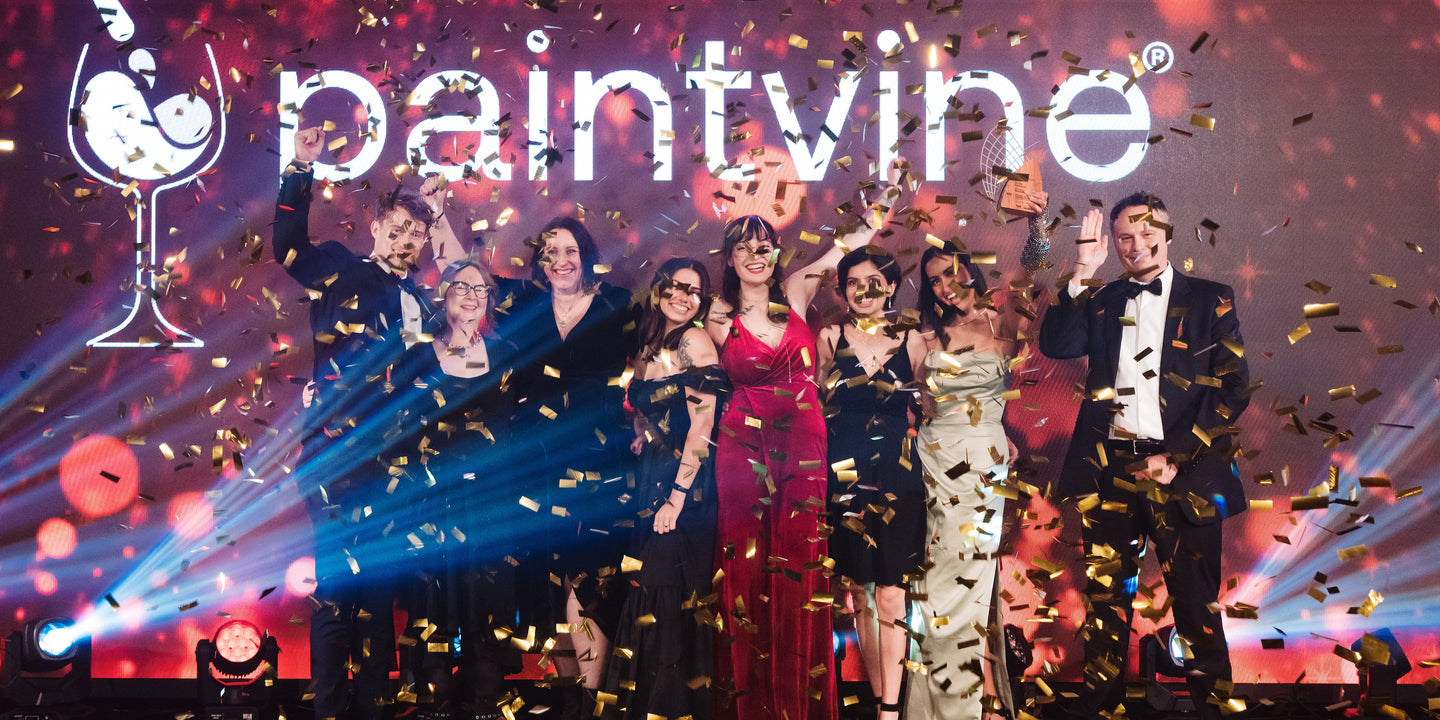 Paintvine has won the Supreme Business Excellence Award, along with Excellence in Customer Service Delivery at the Westpac Auckland Business Awards 2022 - Central region.
Alex Hamilton, one of the founders of Paintvine says "We are absolutely thrilled to have won the Supreme Business Excellence Award and Excellence in Customer Service Delivery at the Westpac Auckland Business Awards."
"As a small New Zealand company, this award means the world to us. It is a testament to all the hard mahi from our team, who continuously strive to provide super fun, judgement-free creative experiences for our customers to unleash their inner artist." says Alex Hamilton.
Thursday night's awards ceremony was a fantastic opportunity to celebrate with Kiwi businesses who have been smashing it, despite the challenges brought about by COVID.
"As an events company, our business essentially stopped when COVID hit. By pivoting towards virtual events, and focusing on bringing our customers new and unique experiences once the country opened up again, we managed to not only pull through, but thrive." says Alex Hamilton.
When asked what these awards mean to Paintvine, Alex Hamilton replied "It means we are doing something right! Paintvine's focus has always been people. From our support team, to our community of talented artists, to our partner venues and customers - we believe that strong relationships are the most important component to a successful business. That's why we are so stoked to have been awarded Excellence in Customer Service Delivery. And the Supreme Business Excellence Award is just overwhelming."
Congratulations to all the winners; Zilch, noissue, ezyVet, BePure, Corporate Cabs, Pushpay, Griffiths Equipment Ltd and MOTAT, as well as all the nominees. The standard was extremely high this year. The innovation these young companies display shows that New Zealand is heading towards a strong future in business.
"A huge thank you to Westpac and Barfoot & Thompson for sponsoring the awards, and to the Auckland Business Chamber for your support and encouragement. And of course, a massive thanks to all our partner venues, our incredible artists, and everyone who has supported us by coming to our events and getting creative" says Alex.
Creative endeavours add so much to your personality. They help us to think beyond the immediate here and now by creating a picture of something else. However, there aren't many opportunities in today's world for people to express themselves in a friendly, safe and non-judgemental environment. That's why Paintvine exists, to create that creative space so that each one of us can thrive.
Paintvine serves thousands of fun-loving apprentice artists every month throughout New Zealand, from Whangārei to Invercargill. For companies and larger groups that want a tailored experience, Paintvine also offer corporate and private events which can be customised to suit requirements. 
Roll on 2023! Let's get creative!
Alex Hamilton accepting the Excellence in Customer Service Delivery award
The Paintvine support team from left to right: Kamilla Ataide, Kayla Anthony,  Shailee Adke Barde, Alex Hamilton, Shivana Pemberton, Tabitha Ramsay and Helen Emmett.