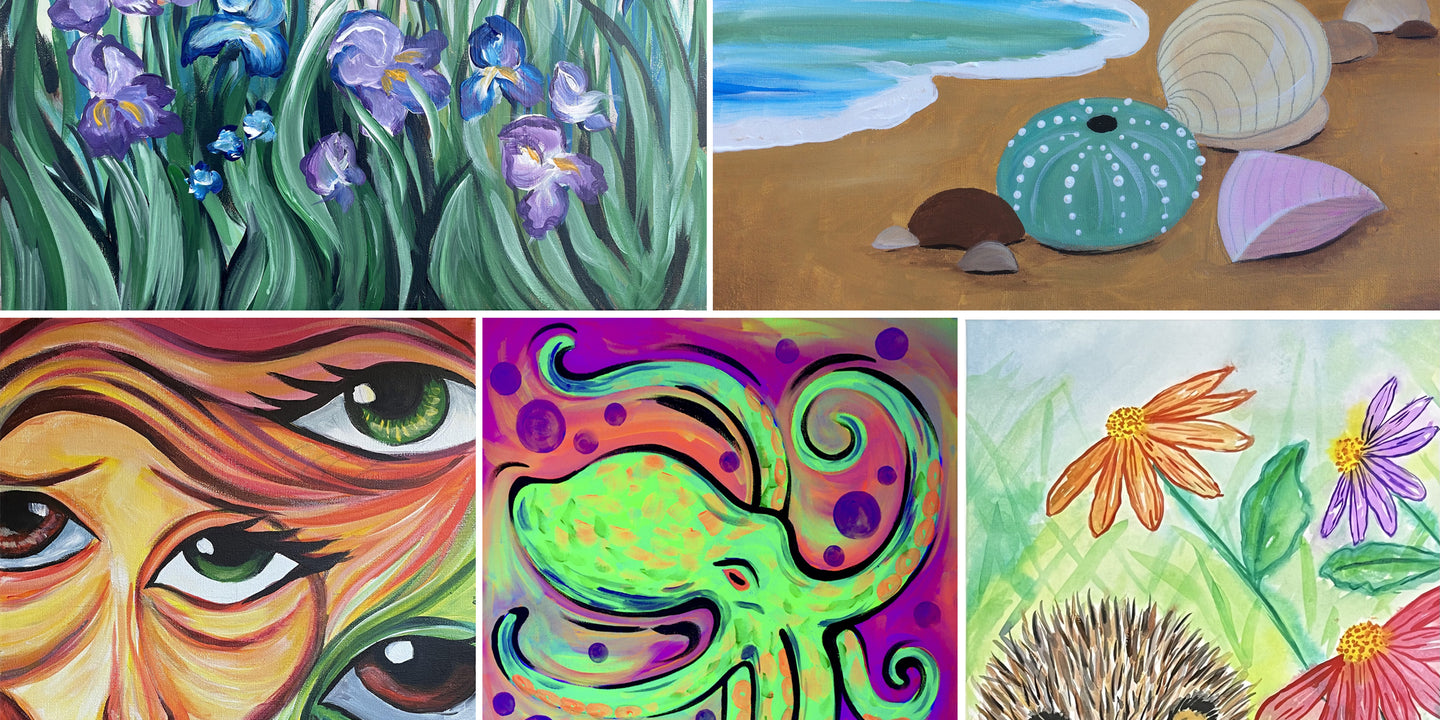 We are super excited to paint some Iris flowers, seashells on the shore, abstract faces, a funky glow in the dark octopus and a cute friendly hedgehog with you this April & May! 
We may still be in red light, but that doesn't mean the creativity has to stop! We are still able to run events safely across Aotearoa, and we can't wait for you to join us! You can check out more about how we run our events during red light here.

Check out all the fabulous paintings we have on offer below.
What is happening in April
Paint your Pet!
We're so pumped to paint your pet with you this April! We have events in Auckland and Hamilton, and will be launching in your town soon - so watch this space!
Let's paint in the dark!
Paintvine After Dark is New Zealand's first glow in the dark paint party! Grab a drink in one hand, a brush in the other and get your creative juices flowing with ultraviolet lights, glow in the dark paint and nothing but laughs all night long!
This is the perfect unique night out for those looking for something a little different. Get your tickets now!
Join our team!
We're looking for artists and assistants in all corners of New Zealand. Are you a people person who loves helping people discover their creative side? Then we want to hear from you!